Tin Box Jewels Studio, LLC



You don't need to give lingerie to make your special someone feel sexy. Emeralds, Rubies & Sapphires is what we really want.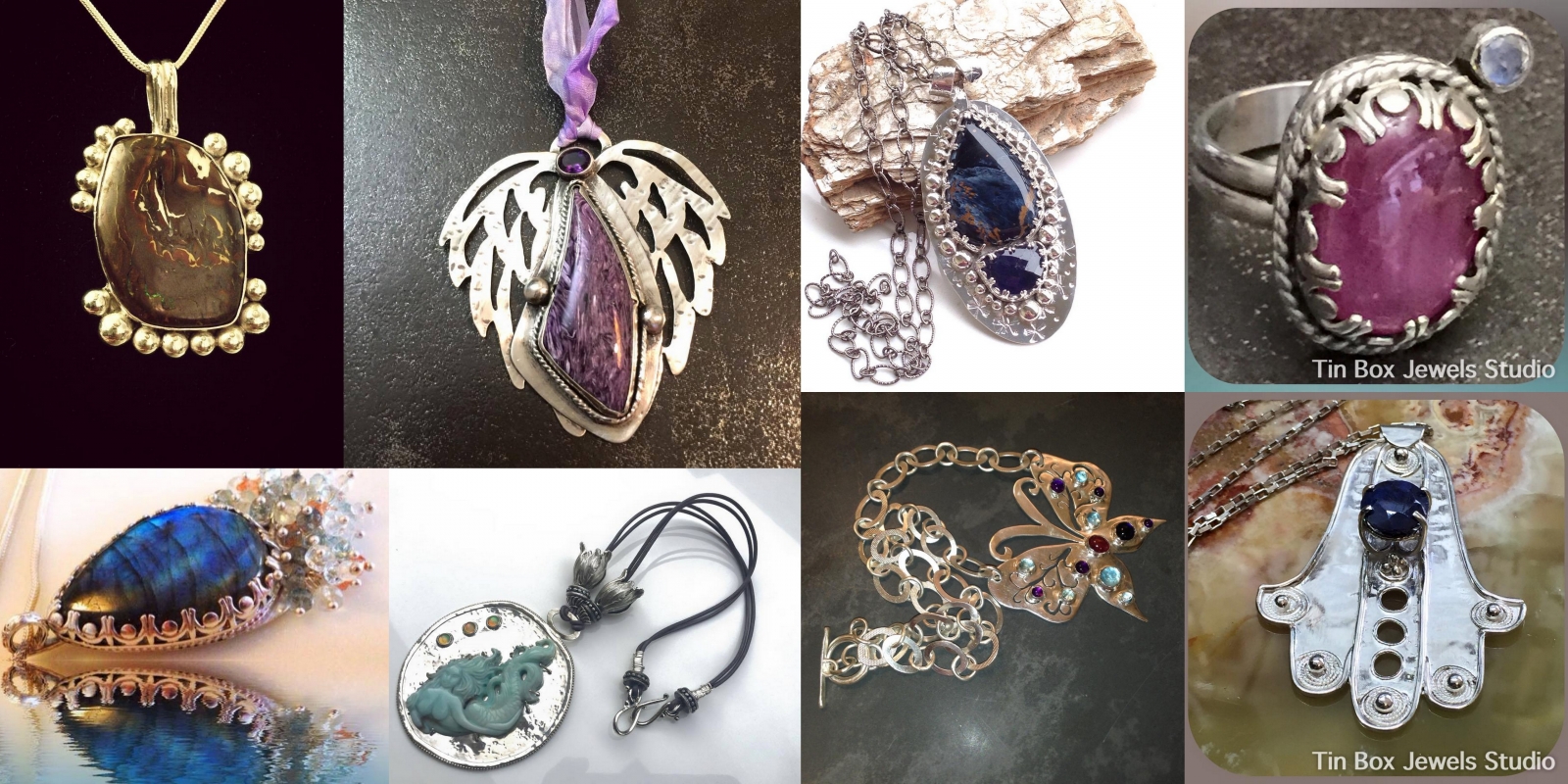 Welcome to Tin Box Jewels Studio
I began designing jewelry many years ago with my mom. We used to design jewelry for hours in her work shop, selling our creations at home shows and local fairs. I've always had a creative side of me that was inspired by my mother and my grandmother. When I was in my early teens my grandma would give me a yard of fabric to see what I could do with it usually ending up as yet another skirt, this gave me my obsession with clothes.
For me designing jewelry comes naturally. My design inspirations come from fashion, the minerals and gems I use and of course Mother Nature. The color palette available to us on a daily basis is breathtaking. My passion and creativity come from the desire to provide my clients with unique pieces of art that they can wear. I enjoy working with clients to create a custom piece of art that will be treasured for years to come. With each piece my goal is to express the personality of my clients.
Tin Box Jewels Studio designs unique one of a kind jewelry sure to melt your special some ones heart. I love working with my clients to create your visions. If you are looking to enhance your wardrobe or a gift for someone special you have come to the right place. I offer handcrafted jewelry with a vintage modern style and exceptional craftsmanship.
My style leans towards gypsy and bohemian with plenty of layers. Unique one of a kind custom designed jewelry for grownups.